Welcome to Bootsbar Thai Spa
Nestled in beautiful Robindale, Randburg which lies next to the other leafy suburbs of Linden, Fontainebleau and Blairgowrie, Bootsbar Thai Spa is just a stone's throw away from Robindale Spar and LeefSPA.
At Bootsbar Thai Spa we offer our guests authentic Thai Massage and Spa treatments. Our highly qualified therapists are trained to specially cater to the individual needs of our guests.
As a guest, you will experience a journey in an urban sanctuary for the senses – a place for pampering, rejuvenating and healing of the physical, mental and spiritual.
Our goal at Bootsbar Thai Spa is to help you achieve good health. We want to provide the highest quality service, using techniques and influences handed down for thousands of years throughout Southeast Asia, China and India. We are not just providing a high-quality technical massage, but creating an atmosphere of genuine caring and concern for your well-being.
We welcome you to discover your private ritual for serenity at Bootsbar Thai Spa.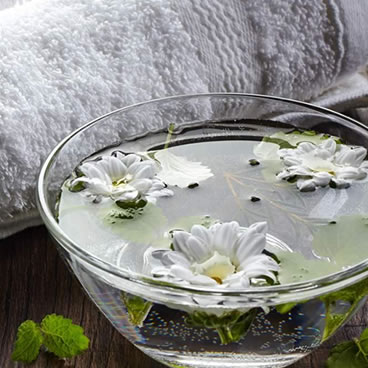 Bootsbar Thai Spa's ambiance reflects the rich culture of Thailand. Our vision is to allow our guests to achieve harmony and balance of body, mind and spirit.
Great for relaxation, targeting all the places you hold the most tension in the head, neck and shoulders. The Bootsbar Thai Spa Traditional Thai Massage reduces stress and anxiety, eases muscle tension, improves circulation and eliminates mental exhaustion. Book a Bootsbar Thai Spa.
Enjoy an all-natural, sense-seducing escape from the everyday world. Pure essential oils have a positive effect on the mind, body and spirit by enhancing physical and emotional well-being. The nourishing oils absorb into the skin and penetrate deeply into the body's tissues. Choose from unique aromatherapy massage blends with various benefits to fit your individual needs.